Would you rather be wearing a swimsuit? Sick of eating turkey, hosting, cleaning, and planning? Sick of back-and-forth trips to the grocery store?
Skip the stress and relax with us at Coco View, where you can have unlimited shore dives, a great experience for new divers, and tons of fun!
18-25 November 2023 – Deposit: $350.00

Final payments due: August 15Availability: As of now we are full, but come into the shop or fill out the form to join our WAITLIST!
We have a group trip December 9-16th
But we can book any group of up to 300 people any time of year, so plan your own trip with friends and let us help make your dream dive vacation come true. For more information, we have an entire website dedicated to our partnership with Fantasy Island. Click the title for this trip!
Experience a 7-night stay on a beautiful private island resort in Roatan with 5 days consisting of 3 boat dives, unlimited shore diving, 3 buffet meals per day, unlimited local beers, nighttime entertainment, and roundtrip airport transportation.
For 7-nights at Fantasy Island, the cost will be $1250 per person (double occupancy rooms)
May 30th to June 11th, 2024
Beqa Lagoon Resort is a gateway to a wonderland of marine life and some of the best diving in Fiji, the soft coral capital of the World. Surrounded by over 190 miles of spectacular coral reef, on one of the World's largest barrier reefs, Beqa Lagoon Resort offers divers a chance to discover sunken wrecks, sea mounts, and coral-lined tunnels. With dive sites that start as shallow as 15ft (5m) and drop away to nearly 100ft (30m), divers are sure to experience the WOW factor. In addition to diving, you can also enjoy snorkeling, kayaking, hiking, paddle-boarding, surfing & fishing. You can also relax & unwind at the beachfront spa or in a nearby hammock.
The deposit is $350 and the total cost including the flight from LAX is $4,899.
Final payments are due in April 2024. There are only 5 spots left so book your spot now!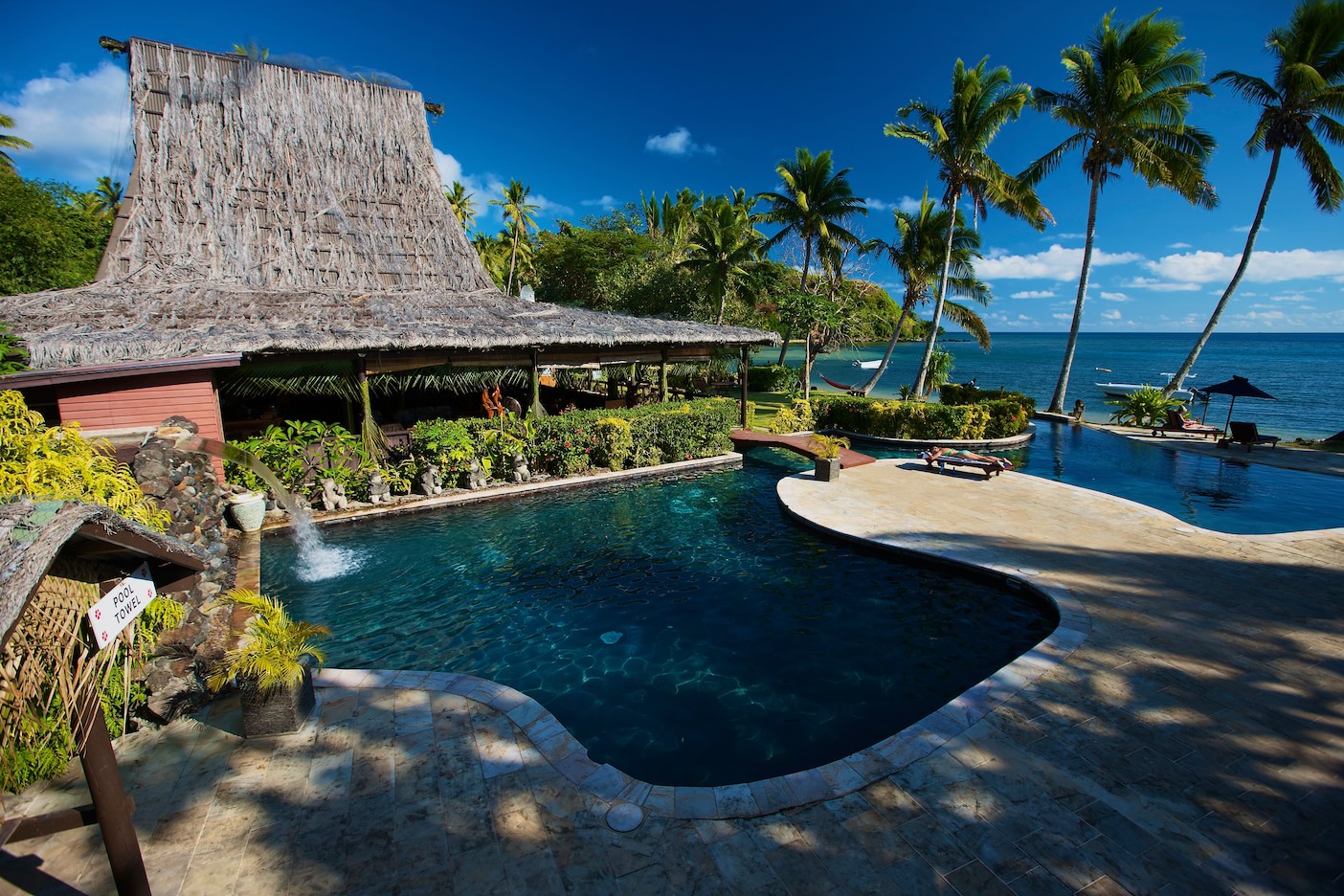 Agressor II – Live Aboard, Turks and Caicos
June 29 – July 6, 2024
Dive into the beautiful reef around the islands where you will see a mix of coral and small reef fish, as well as the potential for larger animals on the reef's perimeter wall.
Liveaboard boats are some of the easiest diving available because your gear is always just a few steps away from the water. you can do up to 5 dives a day and still spend less energy than 3-4 shore-based boat dives.
All meals are included, including local beer and wine.
Pricing starts at $3295 + tax (flight not included)
For more information come see us in the shop or fill out the form on this page and we will be in touch!
Scandi Divers Resort, Puerto Galera, Philippines
December 28, 2024 – 7 January 2025
Scandi Divers Resort is a great place to go scuba diving in Puerto Galera, Philippines. The resort is located on Big Lalaguna Beach, which has pristine white sands and crystal-clear blue water. There are over 40 world-class dive sites just minutes away from the resort, including some of the most popular dive sites in the Philippines, such as Cathedral Rock, White Rock, and Sabang Wall.
In addition to the great diving, Scandi Divers Resort also has a comfortable lodge and a friendly staff. The lodge has over 40 rooms, many of which overlook the beautiful blue sea. The staff is knowledgeable about the area and can help you plan your dives and activities.
The weather in Puerto Galera is perfect for scuba diving during the winter months. The water temperature is usually around 80 degrees Fahrenheit, and there is little to no rain.