Blue Hole, Perch Lake and Rock Lake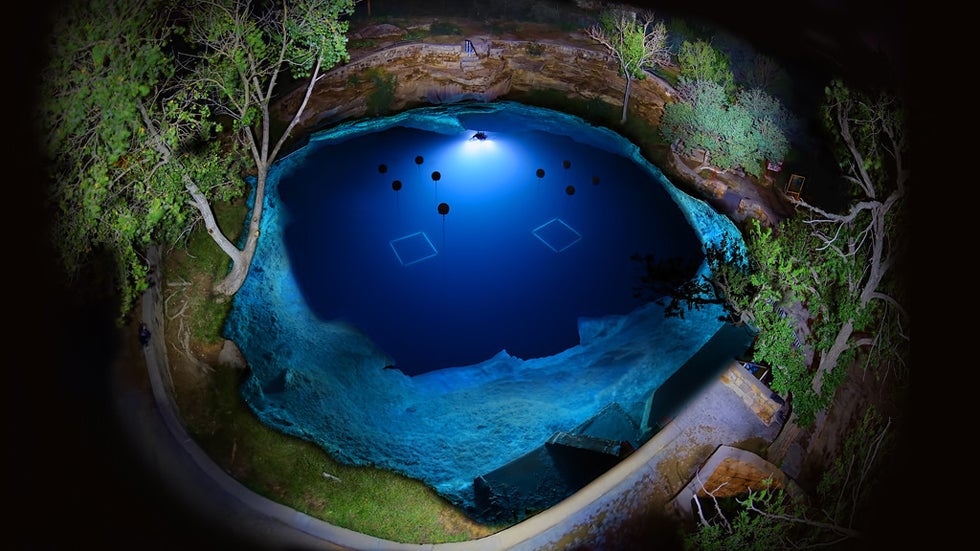 A majority of open water dives throughout the courses take place in Blue Hole, located in Santa Rosa, NM. With constant water flow averaging 3,000 gallons per minute, the water can stay clear throughout the day, often being able to see the bottom from the surface. Blue Hole also has a depth of 83′, which makes it ideal for both Open Water certifications, Advanced Open Water certifications and beyond. Roughly an hour and 45 minutes from Albuquerque, Blue Hole is close enough for a day trip and has ample hotel accommodations for overnight stays.
[KGVID]https://thescubaco.com/wp-content/uploads/2021/12/293C0C7B-05EF-4AEC-B270-1AB782684F6D.mp4[/KGVID]
Perch Lake
Perch Lake is located 5 minutes from Blue Hole and provides a perfect Wreck Dive location. Having a Cessna and a Volkswagon at a maximum  depth of 55ft allows for ideal training circumstances. Temperatures can range from 75 Degrees on the surface during the summer and as low as 35 Degrees during the winter below the thermocline. Locals often come to fish for massive catfish so this makes for a great site to dive and see local fish life. Bringing a dive knife is highly recommended due to fishing lines.
Rock Lake
Rock lake is located 15 minutes from Blue Hole on private property. A more divers dive site you will not find in land anywhere. It offers a depth 300ft +, fresh water sponges, Rare Crystal formations, turtles, catfish, and fossils. With a surface 6 times the size of Blue Hole you will keep diving and see. new things each dive. Rock lake